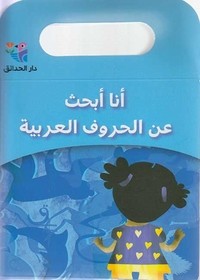 Product Description
أنا أبحث عن الحروف العربية "بطاقات" لقراءة القصة من جهة والبحث عن الحروف العربية والرسوم التي تعبر عنها من جهة أخرى، يبحث عنها الطفل وحده أو مع رفاقه.
Ces cartes font partie de la série de Rim qui recherche les lettres arabes. c'est désormais à vous de retrouver les lettres arabes que Rim a décrit dans son album.
Chaque carte est représentée par la lettre au recto et une phrase qui contient la lettre au début, milieu et/ou fin de mot au verso.
Le tout est dans une boite joliement fermé avec un noeuds. Idéal pour offrir en cadeau.
'I am looking for Arabic letters'. This is a carry box of 30 cardboard cards for the child to learn the Arabic alphabetic. The set includes a card for each letter, using the letter in a short sentence on one side, with the opposite side featuring an illustration with the letter hidden. A fun and challenging way to learn, alone or in a group.